Trans-Siberian Orchestra @ Prudential Center 12/18/10
Just got back from the TSO show in Newark, NJ. I'll update this post with a more detailed write-up and some video later on, but I wanted to get some of the pictures I took posted right away.
Update: Added a video and some additional text.
My camera (a Fujifilm F300EXR) had a lot of trouble with the lighting at this show (compare with the same camera shooting the Rush concert in the previous blog entry). The problems were due to the stage either being dark or flashing brief bright lights / fireballs. These are some of the best shots: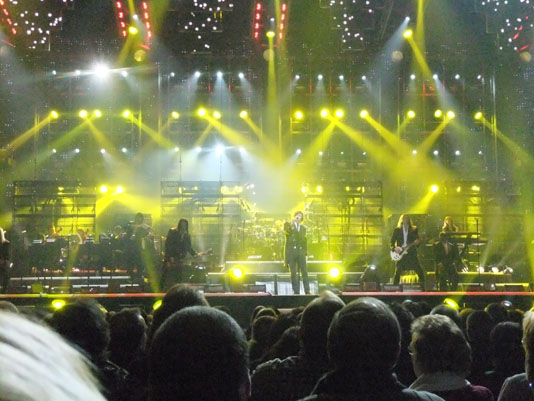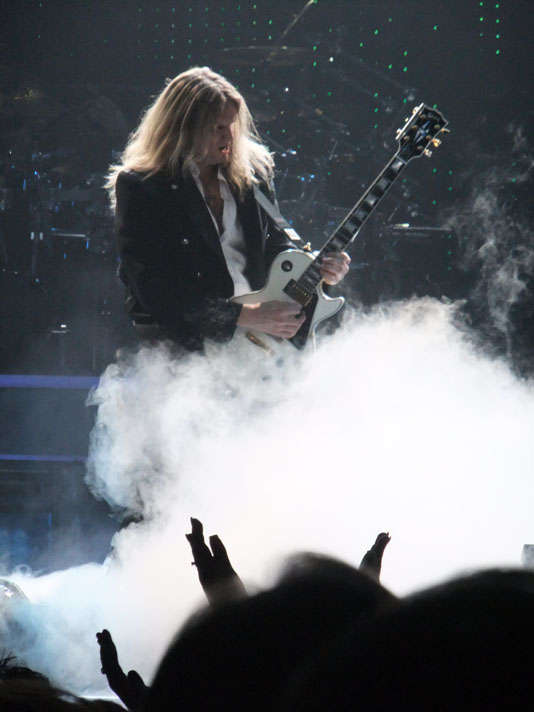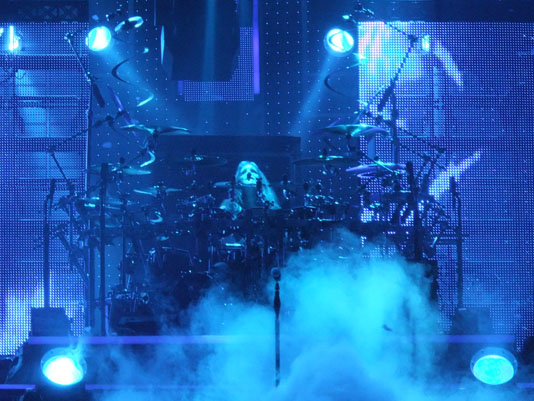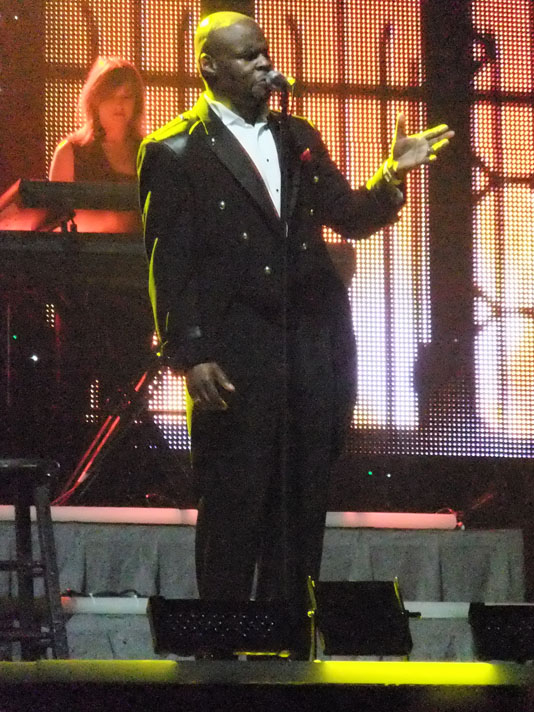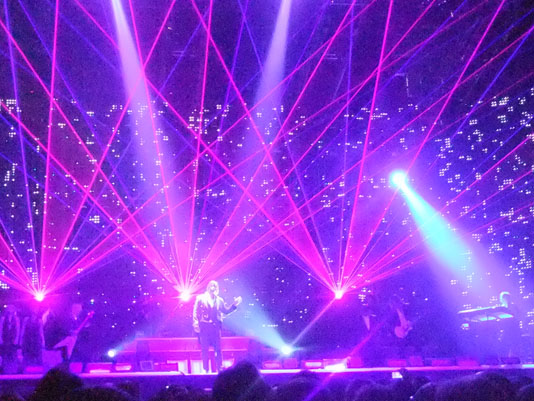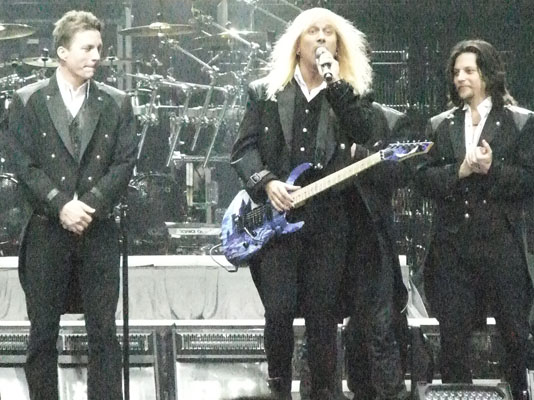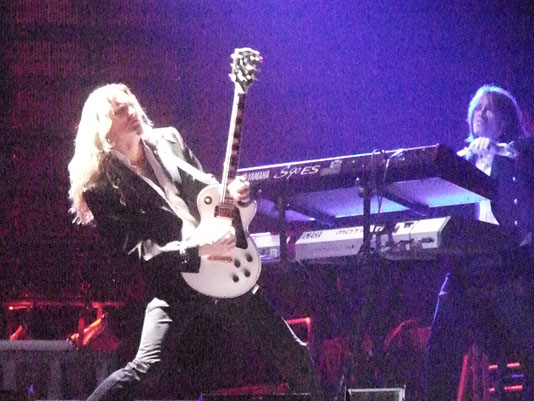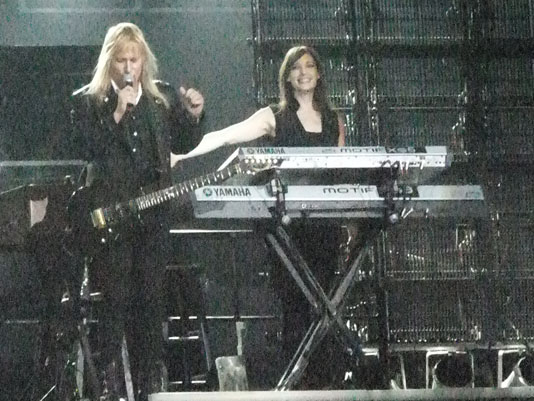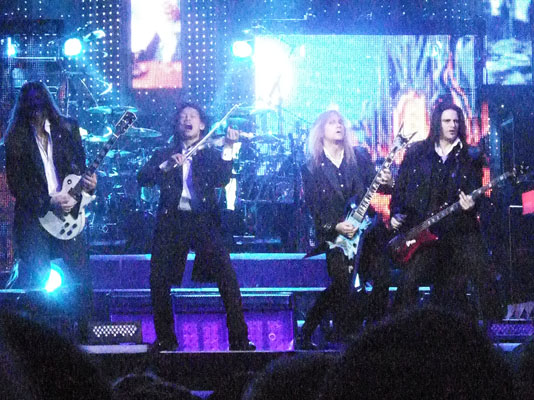 To give people in the "cheap seats" a better show, various performers would run to a second stage at the other end of the arena floor, or out on catwalks suspended above the arena floor: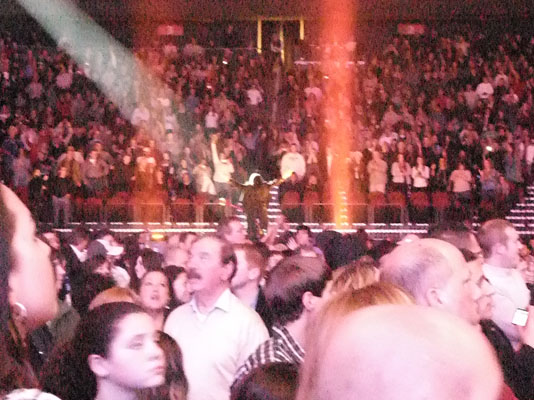 The finale – there were lots of streamers and sparklers, including pinwheels: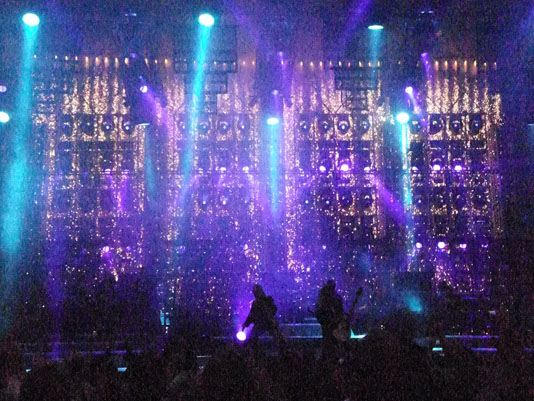 At the end, various performers gave away items to people in the first dozen or so rows – drumsticks, violin bows, guitar picks, and so forth. One boy was presented with a guitar used in the show.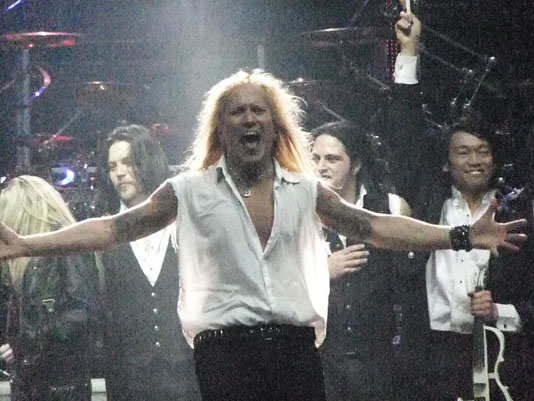 Here's a video I shot of Christmas Eve/Sarajevo 12/24. Sorry about the poor focus and the streaks in the video – the camera was having a very difficult time in the show's very dim lighting. Hopefully the sound will make up for it:

(The above video is the full 720P version. Click the

icon on the top right to go fullscreen.)